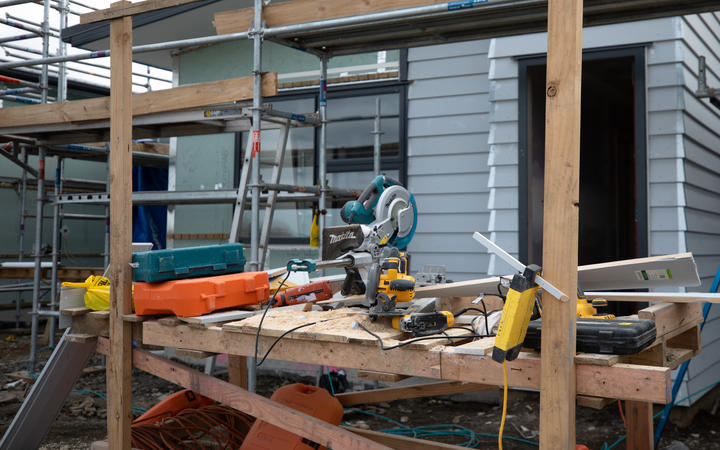 Wairarapa council staff feel pressure from surge in demand for building permits
The building boom has gone wild in Wairarapa, with two district councils breaking records for the number of new residential building permits issued last year.
Masterton District Council (MDC) issued 262 new residential building permits in 2021, a massive jump from the previous year (176) and well above its previous record of 191 in 2018.
South Wairarapa District Council issued 185 new residential building permits last year to November, up from a previous record in 2018 of 114 for the whole year.
In terms of sustainable development, the key planning document for the three Wairarapa Councils is the Wairarapa Combined District Plan, which is under review – with public consultation on likely changes over the next year.
The plan defines where and how development can take place.
The subdivision and development activity that occurs before new residential building permits are issued has kept the staff busy, especially at Masterton.
Last year, MDC received 119 subdivision consent applications, with a total of 607 lots approved.
By comparison, 196 new lots were approved at Masterton in 2017.
MDC director of building control services Steven Williams said there was no doubt that 2021 was a difficult year for council staff dealing with consents, but he was proud that the team had accomplished.
"Just as those in the building industry felt the pressure, so did council staff," Williams said.
"The team is committed to meeting the council's obligations and responsibilities as the building permitting authority, playing an important role in Masterton's growth.
"This includes staff who continue to carry out essential work during the Covid-19 pandemic closures."
Masterton Mayor Lyn Patterson said the council's aim is to provide the best of rural provincial living.
"And it's clear from the current level of construction that people see Masterton and the wider district as a good place to live and raise kids," she said.
"The Wairarapa Combined District Plan was drawn up 10 years ago and it allowed for areas where the urban boundaries of Masterton could develop.
"Market demand for new housing over the past five years has seen many of these areas fill with new housing.
"We've also seen a marked increase in infill housing.
"Our current review of this Combined District Plan is a major undertaking ahead of us, where we will again examine where growth can logically occur."
She said Masterton's infrastructure has remained in good shape to handle growth following careful investment over the past 10 years, particularly in water and wastewater systems.
In broad terms, residential consents (which include works such as fireplaces to new residential construction consents) account for approximately 70% of consents.
Each approved consent also entails the obligation to inspect the work.
In the case of a new residential home, up to a dozen inspections are required – more if the work needs to be re-inspected.
This adds to the workload of the Building Control Services team, with nearly 7,000 inspections carried out at Masterton last year.
The number of building control officers employed by MDC (six) has remained unchanged since 2019.
The board is looking to recruit two additional officers.
Building a house appeals to new residents – council director
South Wairarapa District Council's director of planning and environment, Russell O'Leary, said the high number of new residential planning permits issued last year was a cumulative effect of people deciding that construction of a house was a cost-effective and attractive option, with people deciding that South Wairarapa was an attractive place to move to and a general increase in residential growth.
"The high number of consents keeps our staff busy, but they continue to process requests in a timely manner," O'Leary said.
"Development is an important feature of residential growth, but, in our view, the current building boom in the neighborhood is really being driven by land availability and a growing desire to build new.
"To support this increasing population growth in South Wairarapa, the council recently released its first spatial plan, which places a strong emphasis on residential growth areas by 2050.
"…it is now entering the general planning phase, which will take about three years."
In the neighboring district of Carterton, an increase in new residential building permits was not observed last year.
In 2021, the council issued 73 new residential building permits, up from 108 the previous year and a record 117 in 2017.
A spokesperson said that in addition to this, 22 homes were relocated to Carterton, "so 95 additional units in total".
Last year Carterton District Council approved the Carterton East Structure Plan which would provide approximately 462 additional residential sections.
Local Democracy Reporting is a public interest information service supported by RNZ, the News Publishers' Association and NZ on Air.