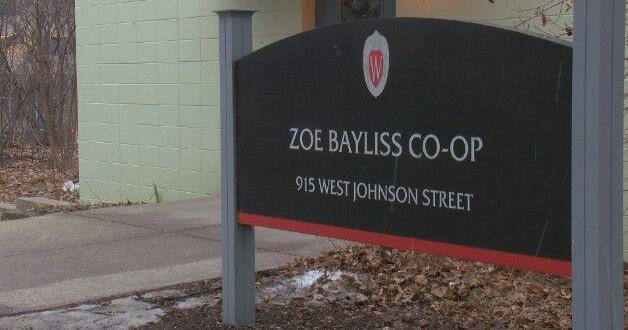 UW-Madison construction project threatens student housing co-op building | Building industry
MADISON (WKOW) — Students have lived in the Zoe Bayliss Co-op building on the UW-Madison campus since 1955, but a new construction project threatens the future of the building and the co-op.
"They are moving us," said co-op president Angela Maloney. "We didn't ask to be moved. We like the building we're in."
The university will demolish the building at the corner of Johnson St. and Park St. to make way for Levy Hall, the new humanities building.
"It will be a valuable addition to campus and a much-needed academic building to help somewhat replace some of the spaces used in the aging humanities building," said Brendon Dybdahl, director of marketing and communications for the UW-Madison division. university accommodation. , noted.
The co-op works with University Housing to find new ways of living, there is no perfect solution.
Currently, the group has a commercial kitchen, and members' rent includes lunch and dinner every day of the week. Dybdahl said these are items that might be difficult to find in other living quarters.
"Within the limitations of the existing buildings that we have, we may not be able to recreate that exact experience and community for them," he said.
One proposal is to move the co-op to a dormitory, but Maloney said that would cost more and contradict the co-op's mission to provide affordable housing for students.
But she said her opposition to the construction plan was not just about the money. She also worries that demolishing the co-op building will erase the group's history.
"We have a very rich history, and this building is a fundamental part of that," she said. "The university built this building specifically to provide affordable housing for students on campus, and it saddens me that the university made the decision to plan the new humanities building so that they had to demolish this building. "
Construction of the new building will not begin until fall 2023, so co-op members will continue to live in their current building until the end of next school year.
But Ishita Arora, a second-year member of the community, said she hasn't accepted the possibility that her house won't exist in two years.
"It just doesn't make sense to me that they can morally look at a community like us who [has] has been around for so long and has so many dedicated alumni who could only go to this school because they had a place like us to stay and expected us to disappear," she said.
Dybdahl said UW-Madison recognizes the role the co-op plays in the college community and will continue to work with members to find a new home for the co-op.