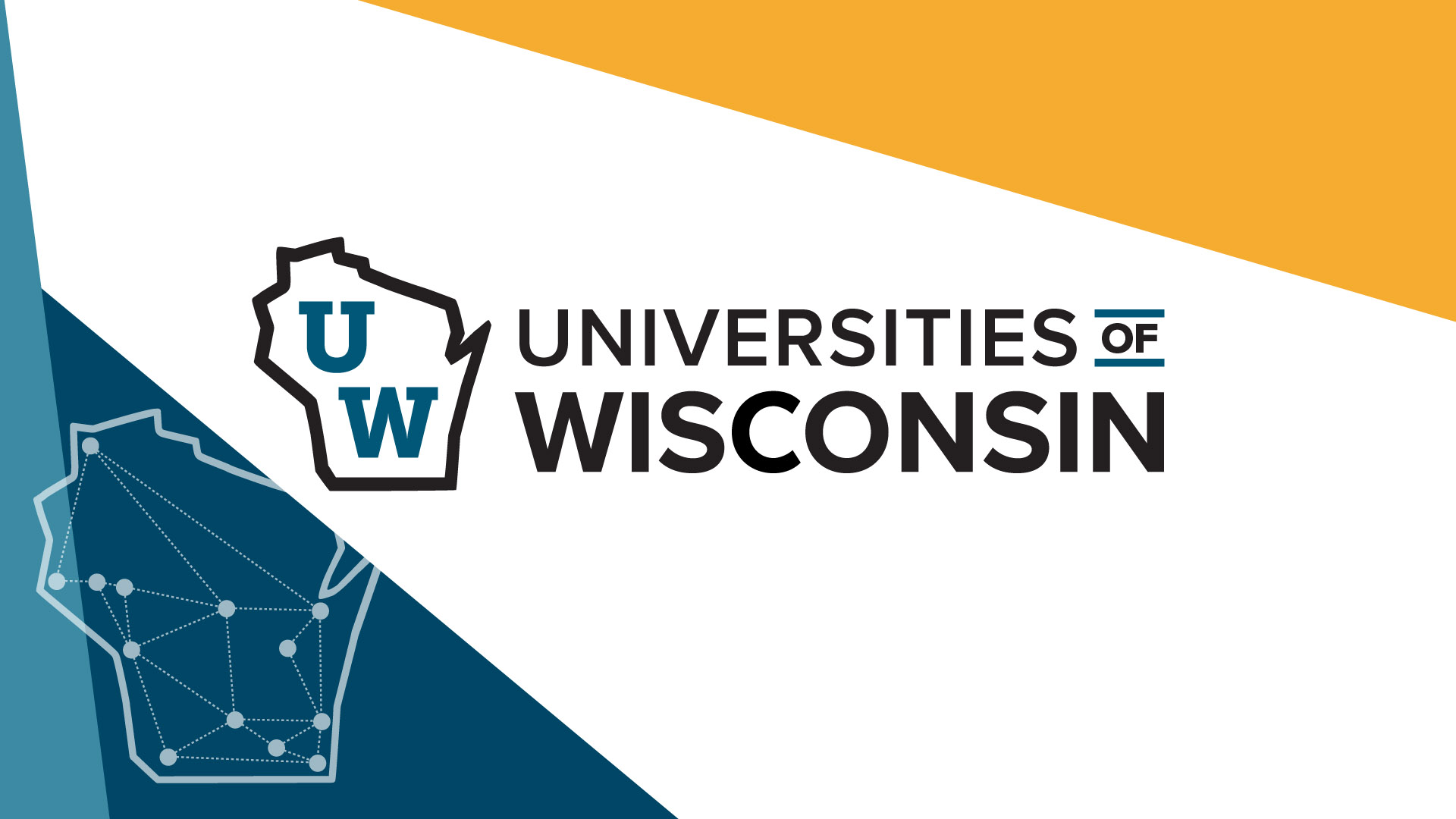 Tribal Consultation Policy Paves The Way For Collaboration Between The UW System And The Tribal Nations Of Wisconsin (Day 2 News Summary)
MADISON, Wisconsin – The University of Wisconsin System Board of Regents today unanimously approved a new policy to develop strong collaborative relationships with the sovereign Native American tribes of Wisconsin.
"As the state's public university, the UW system has an obligation to serve each Native American tribe in Wisconsin to its full capacity," said Regent President Edmund Manydeeds III, Registered Member of the Standing Rock Sioux Tribe . "Recognizing that each Native American tribe has its own unique needs, coordination and collaboration between the university and tribal, state and local governments is vitally important. "
"I think this is a giant leap forward, but it's just a first step," said Tommy Thompson, president of UW System. "I am honored to be a part of this… but I will not be personally satisfied until the Native American student numbers are finished."
Over the past decade, approximately 2,000 Native American students have enrolled in the UW system, which represents about 1.7% of Wisconsin resident students. During the same period, UW System awarded 2,653 undergraduate degrees to Native American students.
Under the policy, the UW System will consult with tribes on many issues affecting Indigenous peoples, including:
Recruitment, enrollment and retention of Native American students;
Research and other activities on lands controlled by a tribe; and
Education programs for students or tribal employees.
The policy also provides for an annual meeting between the president of the UW system and tribal chiefs as well as chancellors or other university employees.
"We appreciate the initiative of the university leaders to respond to the need for regular discussions between the tribal leaders and the university," said Ron Corn, president of the Menominee Indian tribe of Wisconsin.
Samantha Skenandore, a member of the Ho-Chunk Nation and a graduate of UW-Madison, urged the Regents and others to address the cultural needs on campus. "You're never going to see the numbers go up unless the board and others know what students need on campus," she said.
Jared Blanche, education director for Lake Superior Chippewa's Red Cliff Band, echoed the call, saying that too often Native American students do not feel welcome on campus. "We have to make education something for all of us," Blanche said.
Brandon Yellowbird-Stevens, vice president of Oneida Nation, added that it is important to understand the benchmarks for students, faculty and staff. "It's a good starting point for setting goals," he said.
"We have a duty to communicate for the future, especially with regard to education," said Regent Amy Bogost. "This is just the beginning."
The regents recognize one of their
The Board of Directors presented Regent Emeritus Olivia Woodmansee with a resolution of appreciation, acknowledging her dedicated service over the past two years.
Regent Vice President Karen Walsh, who introduced the resolution, said she still doesn't know how Woodmansee found the time to do everything she did for the board while she was also full-time student. After her tenure ended, Woodmansee continued to work with UW System as the major coordinator of the Vax Up! "70 for 70" scholarship campaign.
Woodmansee called it "an incredible honor" to represent students on the board, adding that being on campus allowed him "to see the real implications of the policies we have adopted."
Woodmansee, who will be graduating from UW-La Crosse later this month, said she was proud to be a graduate of the UW system as well. "I wish more people knew about the power and impact of the UW system that I have seen over the past two years," she said.
In other cases, the regents:
Approved the extension of the suspension of the requirements that first-year applicants to UW universities must submit ACT / SAT scores as part of the admissions process until 2024-25;
Approved UW-Milwaukee's application to establish a Bachelor of Fine Arts in Design and Visual Communication within the Department of Art and Design at the Peck School of the Arts;
Approved UW Oshkosh's request to establish Bachelor of Arts and Bachelor of Science in Advertising;
Approved UW-Stevens Point's application for a Bachelor of Science in Community Sustainability;
Approved UW-River Falls' application to establish a Bachelor of Science in International Food Operations Management, a double degree program with the Aeres University of Applied Sciences in the Netherlands;
Approval of changes to Regent Policy Document (RPD) 20-24, "Financial Emergency or Program Interruption Procedures Requiring Layoff and Termination of School Staff" to align UW System policy with recent changes adopted by the Higher Education Commission;
Approved a program interruption and faculty layoff at UW-Platteville in accordance with RPD 20-24;
Approved proposed tuition fee increases for non-resident undergraduate and graduate students for seven institutions in the UW system: UW-Madison, UW-Eau Claire, UW Oshkosh, UW-Platteville, UW-River Falls, UW-Stout and UW-Whitewater. The proposed increases, effective for the 2022-2023 academic year, represent inflationary adjustments to maintain price competitiveness with peer institutions. These tuition fee increases do not affect resident undergraduate students;
Approved a service agreement with Huron Consulting Group to lead the implementation of the Workday Human Capital Management and Finance software package recently purchased by UW System;
Approved the purchase by UW System of the lease administration functionality offered by Oracle / PeopleSoft;
Approved a research agreement between UW-Madison and TerraPower, a nuclear innovation company;
Approved a primary research agreement between UW-Madison and Opsis Therapeutics, a Madison-based company focused on therapies to treat retinal blindness disorders;
Approved an agreement between UW-Madison and Commonwealth Fusion Systems (CFS), where the company will operate as a sub-recipient of the UW-Madison's $ 10 million award from the Advanced Research Projects Agency-Energy;
Approved an amendment to UW-Madison's contract with Learfield Communications;
Approved revisions to PDR 21-4, related to Identity Theft Detection, Prevention and Mitigation;
Approved the request for authorization from UW-Madison to execute the remainder of the design contract and construct the renovation project of the chemical and biological engineering teaching and research laboratory of the engineering room;
Approved the request for authorization from UW-Madison to perform the remainder of the design contract and construct the Computer, Data and Information Science (CDIS) construction project;
Approved UW-Madison's request to increase the budget for the Wisconsin Institutes for Medical Research Dock and NIH Research Lab renovation project;
Approved the application for authorization from UW-Stevens Point to accept the donation of a 0.26 acre parcel of land with a two-storey commercial building located at the north end of the campus;
Approved UW-Madison's request to assign an air rights lease and acceptance of the assignment of an air rights lease and reversion of air rights and improvements to the Fluno Center for Executive Education;
Approved UW-Green Bay's application to transfer a 4.92 acre parcel of land located in Oconto County, the majority of which is classified as an aquatic marsh, to the Wisconsin State Department of Natural Resources;
Approved a UW System application to construct a minor project at UW-Madison to replace a damaged brick steam tunnel and associated utility lines; and
Approval of a UW system request for the construction of three all-agency maintenance and repair projects: a security systems renovation project at the Weidner Center in UW-Green Bay; a utility replacement project at the UW-Madison Educational and Horticultural Sciences site; and an electrical substation overcurrent protection project at UW-Madison's Radio Hall and bacteriology buildings.
---
The University of Wisconsin Board of Trustees will meet February 10-11, 2022 at UW-Madison.