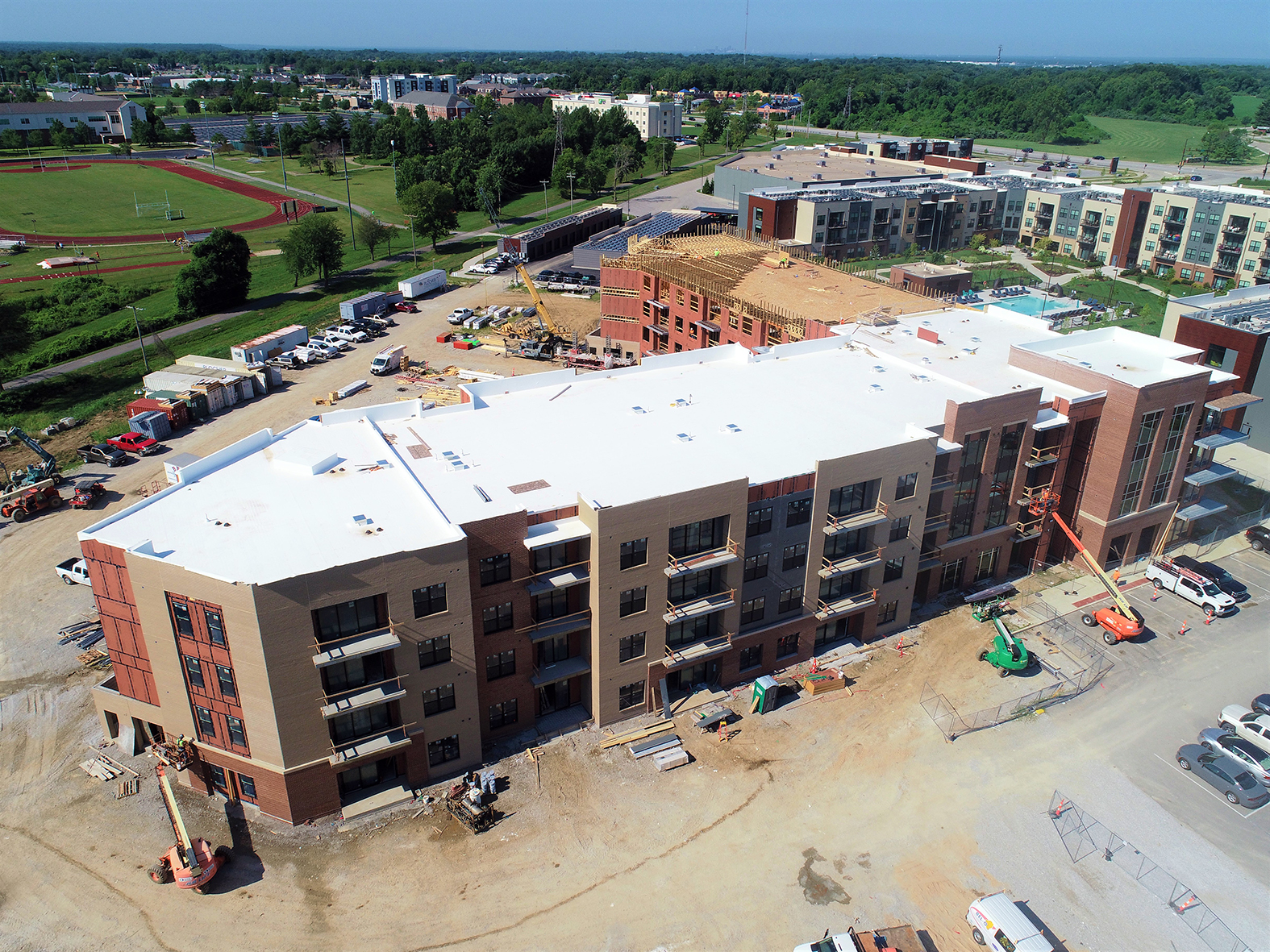 Trace on Parkway continues to expand with commercial and residential buildings
Plocher Construction Company, Inc. is continuing construction of additional commercial and residential buildings at The Parkway and Trace on the Parkway, located at the southeast corner of Route 157 and Governors Parkway. Several commercial buildings are under construction, as well as a third residential building with 77 new units, with leases to be signed for occupancy in March 2023.
When completed, Trace on the Parkway will have 191 luxury residential apartments offering residents the opportunity to live in a maintenance-free resort-style community. Residents will have access to property amenities including private balconies/patios, business center, community lounge, game room, and conference rooms. Residents will also have access to the state-of-the-art 24/7 gym, resort-style pool and spa, BBQ areas, outdoor TV lounge, outdoor seating, access to the adjacent Madison County Transit (MCT) bike path, rooftop patio, lawn, and dedicated dog park for their furry friends.