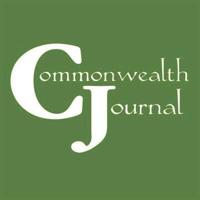 Somerset man charged with setting fire to building | New
Somerset Police have charged a Somerset man with arson and five counts of first-degree wanton endangerment after he allegedly set his girlfriend's building on fire.
Brian Deason, 37, was also charged with first degree flight or escape from police, second degree burglary, resisting arrest and first degree criminal trespass. He also received two warrants from the Pulaski County District Court for failure to appear and non-payment of fines.
According to the Somerset Police Department, the incident began around 8 p.m. Saturday night when a call was made to 911 by a third party living on Hope Way.
This caller said a neighbor had taken refuge in her home because she had been threatened by her boyfriend.
The caller identified the suspect as Deason and said Deason threatened to burn down the residence.
Once at the scene, Constable Cody King said he observed clothing and personal property strewn on the ground in front of the residence.
The SPD reported that after several attempts to get someone inside to respond, King headed for the backdoor where he encountered Deason leaving.
As King announced himself, Deason began fleeing on foot. According to King, Deason ignored King's numerous requests to stop, eventually running into a nearby creek.
It took several requests from King before Deason finally stepped out of the stream.
According to the SPD, additional officers arrived during this time and observed smoke coming from somewhere inside the apartment. Officers began evacuating residents from the flat and adjoining flat and called the Somerset Fire Service.
Firefighters determined that a small fire had been intentionally started in the laundry room of the residence. Somerset Housing Authority officials told the SPD that Deason had been banned from the property.
Deason was housed at the Pulaski County Detention Center where he remained on Monday.
According to court documents, Deason's bail was set at $75,000.
The SPD were assisted at the scene by the Somerset Fire Service, Somerset/Pulaski EMS and Somerset Housing Authority. The SPD said the investigation is considered open and further criminal charges could be filed.