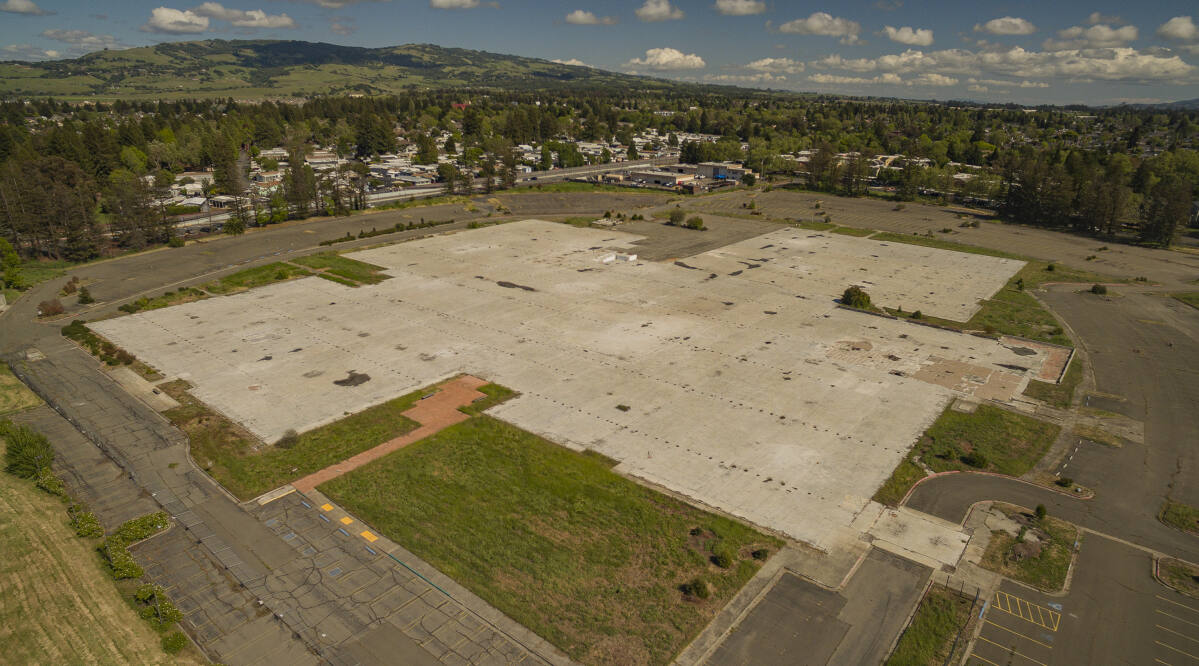 Rohnert Park to Discuss Timing and Costs of Downtown Project Development on Former State Farm Site
Rohnert Park City Council will outline its priorities for development of the former State Farm land that will anchor its much-sought-after town center at a special meeting on Tuesday.
The council is expected to discuss proposed construction timelines, development costs – and potential impacts on ratepayers – and the site plan as Rohnert Park moves from mere planning and construction oversight to owner and to the project developer.
Plans for the site could include affordable and market-priced housing, a plaza, and retail and office space. The city is considering a hotel, which city hall officials say is essential to the development of the site and the flow of business.
Rohnert Park purchased the 30-acre State Farm site for $12.5 million in April, setting in motion a plan officials hope will lead to the creation of an urban hub in the city. The city already owned 2 acres of land on the southwest corner of the site where the city's public works department is located.
Buying the property from San Francisco-based Laulima Development is expected to accelerate progress on the plan, which has taken years to prepare. The city also expects to have more say in what gets built and how it fits into Rohnert Park's larger vision for the area.
Laulima purchased the State Farm Drive site in 2017 with plans to build a $400 million residential and commercial development, but construction has stalled. The insurance company left the property in 2011 after relocating employees across the state. Demolition crews razed the building in 2019.
At Tuesday's meeting, scheduled for 3:30 p.m., staff will present council with three construction schedules that vary from a quick start with vertical construction expected to begin in 2025 to longer construction that would see the project span 15 years.
The council will also consider alternatives to pay for city-funded infrastructure and spur development on the land.
Options include using tax revenue generated at the site to offset debt and operating costs, although other costs and grants used to encourage development are not fully recovered. Raising taxes or cutting services would be other options for funding capital and operating costs, city officials said in their report to council.
It's too early to estimate how much the development would cost, according to the report, but adopting a more tax-conservative cost approach is expected to have a neutral impact on the city's annual operating budget, while a a more aggressive approach could cost tens of millions more over the next 20 years.
Council will also discuss potential changes to the approved site plan, including changes to the number of proposed housing units and the mix of labor and market-priced housing.
You can reach editor Paulina Pineda at 707-521-5268 or [email protected] On Twitter @paulinapineda22.