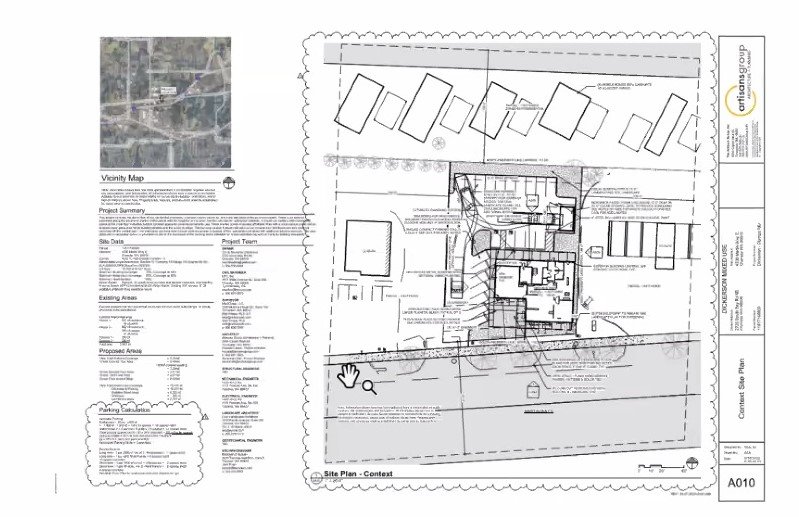 Restaurant, building to be erected on Martin Way
By Lorilyn C. Lirio
UPDATE: The Olympia Site Plan Review Board yesterday approved land use for a proposed project for a three-story building with restaurant and living quarters at 4336 Martin Way E. (See related story.)
Olympia Associate Planner Jackson Ewing reminded project applicant and business owner Eric Dickerson of the conditions attached to the approval.
The project would transform an 18,163 square foot residential property located at 4336 Martin Way E into a three-story mixed-use building.
Ewing presented 14 conditions for the project, including design review, technical details, building construction, landscaping, parking, solid waste collection, and improved access and conveniences. sidewalks.
The building will include a restaurant on the ground floor and seven apartments on the second and third floors.
Among the conditions discussed are that the existing addresses 4336 and 4340 Martin Way E will be removed upon demolition. Ewing said the proposed new address, 4338 Martin Way E, will be allocated commercial space and residential units at the time of planning permission.
According to Ewing, the other condition concerns operating and construction hours, which should only be between 7 a.m. and 6 p.m.
According to Ewing, the approved plan calls for 22 vehicle parking spaces. The proposed parking must meet vehicle parking design standards, including bicycle parking – eight long-term bicycle parking spaces and four short-term bicycle parking spaces are required.
The review board has a special condition for stormwater. "We will be looking for an off-site analysis of the property to the west [parcel] to determine if the proposed curb will cause standing water off site. We are looking to get this resolved and providing the drainage design report," Ewing said.
Committee members unanimously approved the Dickerson mixed-use project.
Lead planner Nicole Floyd said the applicant can now move forward with building and engineering permits.