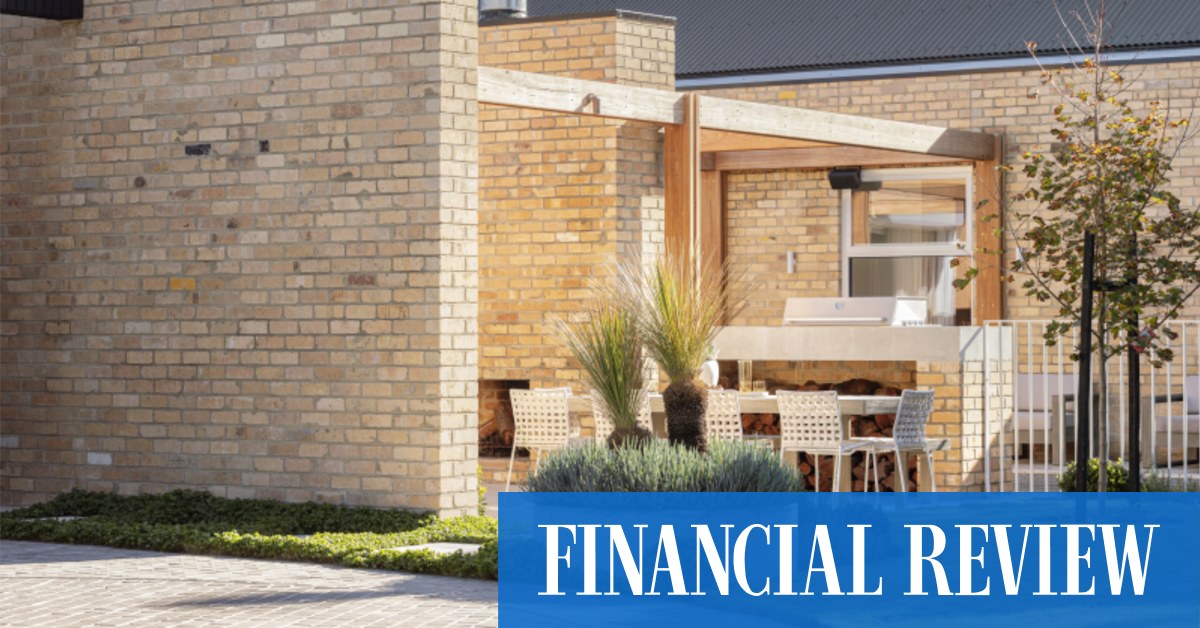 New cream brick home that confused buyers in their 50s sells for $4.5million
Was it too expensive? No. It wouldn't have sold if it had been too expensive. Nothing sells in this market if it's too expensive.
What did you think it would go to? The price at which we sold it.
How was that surprising? It was a very modern house that looked much older than it was. This is not your typical beach house. If it was a classic beach house, it would have been painted white.
This look, for many people over 50, is the look of the kind of homes we grew up in. It's your classic 1970s south east suburban home. I'm a boy from East Malvern. Every second house was either red brick or cream.
The choice of bricks gives it a very 80s feel. Eight out of 10 inquiries asked us if it was a renovation rather than a new house.
Has the appearance of brick affected the market?
I don't think it affected the price, but it was certainly confusing to a lot of buyers who looked at it. The guy built it for himself. He liked the look. If we did it as a development, you would choose something more conducive to what the market wants.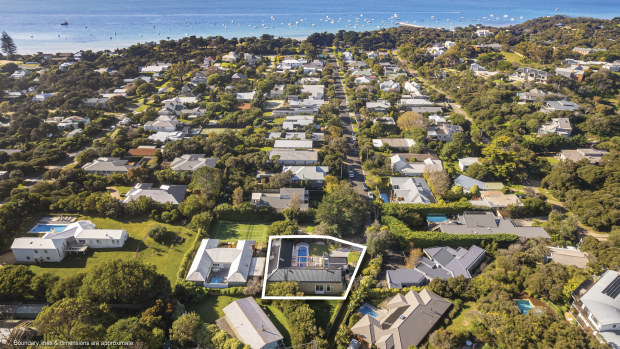 One of the other reasons it didn't sell was that the seller was looking for a bit more. He was originally asking $5 million for the house. This is still the main reason why homes are slow to sell.
When did you drop the price?
A week before its sale. Therefore, once the price went down, we had a competitive and fiery interest in the house, and then that's what caused the final price. We finally had three buyers.
Did you discuss the color change with the seller?
He gave me the commitment if we hadn't sold it in a few weeks, we were going to pull it from sale and put it back in the spring all nice and white. White is your best friend – it's less offensive; it's more neutral.
Is there a taste-price equation in real estate?
There is a buyer for everything. It was the builder's own home – a luxury build that was 10 months old. But he went up north, decided it was warmer for him and his family, bought there, and decided to sell here. He now lives on the Sunshine Coast.
Would it have sold for more in the spring if you had painted it?
Probably for the same price, but we'd sell it faster. It would likely attract more buyers looking for that traditional beach house style versus something trying to be the next fashion statement.
How old was the prospective buyer?
They are younger than me. The owner would only be 40 years old. And I think those people are also definitely in their 40s.
People who bought it loved it retro – can you call it retro? I don't know what you call it – they loved that look.
Do you think we will see another outcome like this: a) next week b) next year c) next cycle d) never?
b) Next year. There will be another house like this in Sorrento, a new modern house. It's not the same brick color as this one, but a modern five-bedroom house. It will be on the market next month, that's for sure.