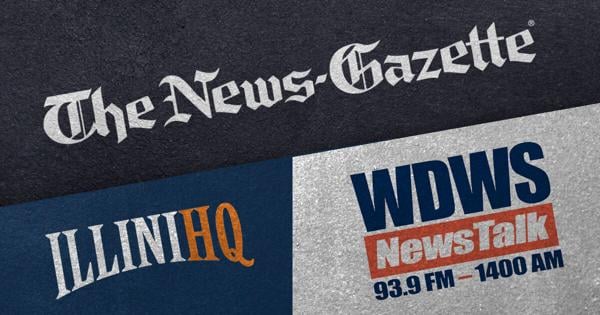 Man found at Rantoul home charged with residential burglary | Courts-police-firefighters
URBANA — A man who entered the home of a Rantoul woman while her children were present Tuesday night has been charged with residential burglary and burglary.
Kerion Overstreet, 23, for whom no address has been listed, was arraigned by Judge Brett Olmstead on Wednesday for a Class 1 felony, which carries a mandatory jail term if convicted, as well as two charges less serious burglary.
A police report states that a woman from Rantoul returned to her home on South Tanner Street around 11:30 p.m., saw her back door open, and found Overstreet hiding in an upstairs bathroom. She used a bat to keep him there while her children went to a neighbor's house to call the police.
The report says Overstreet admitted he knocked on the back door and entered the house when the door "opened".
He said he was looking for a place to charge his phone and planned to pack some food. He also admitted that he was looking for valuables and that he picked up a game system and placed it near the door.
When he went upstairs he discovered a child in a bedroom and said he was going to leave but heard the resident come back and decided to hide in the bathroom.
Rantoul Police found a wallet on Overstreet from the vehicle of another Tanner Street resident. They also obtained doorbell camera footage that showed Overstreet getting into another vehicle on the same street and rummaging through it.
Court records show Overstreet is currently on probation in two different 2021 cases for possession of a stolen weapon and burglary.
Judge Brett Olmstead set his bail at $10,000 and told him to return to court on October 12. If convicted of residential burglary, Overstreet faces a mandatory prison sentence of between four and 15 years.
Rantoul police sergeant. Jim Schmidt said officers are asking anyone in that area who may have brought their vehicle in Tuesday night to contact the police department or Crime Stoppers.