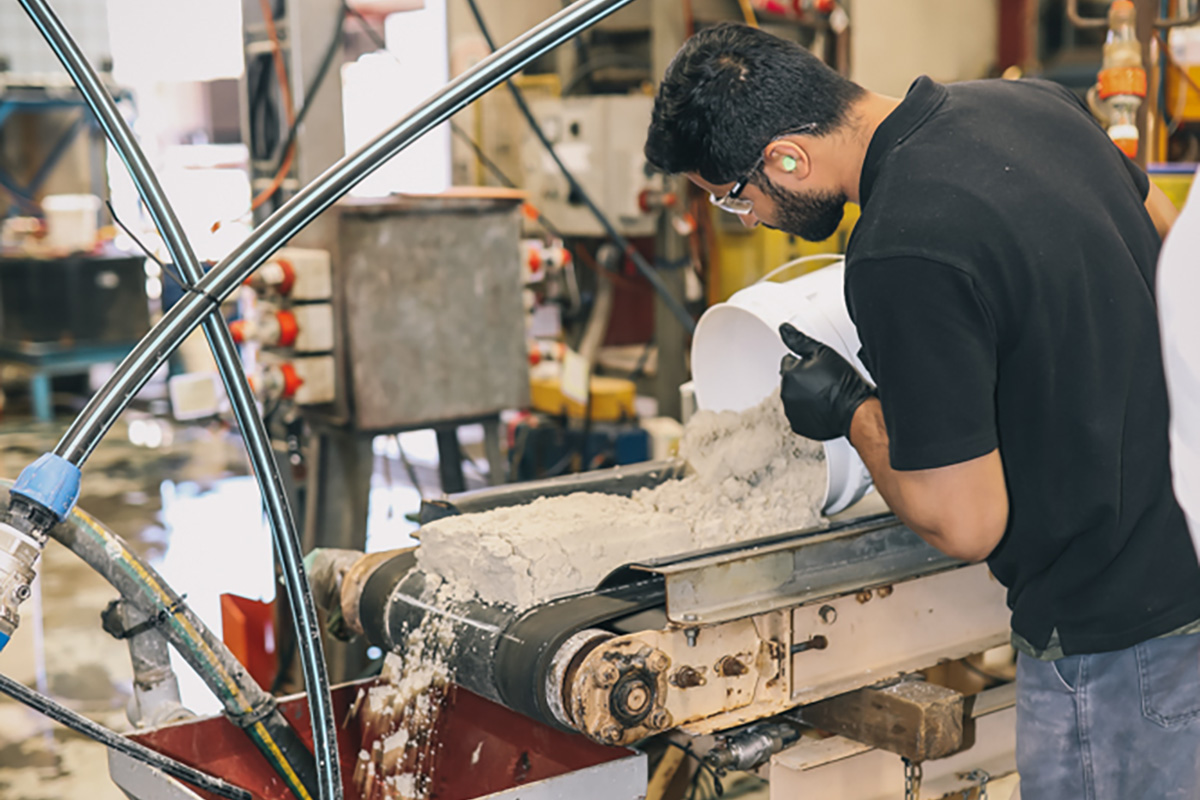 Lycopodium Named EPCM Contractor for Liontown's Kathleen Valley Lithium Project
Posted by Daniel Gleeson on July 22, 2022
Lycopodium Minerals, a subsidiary of Lycopodium Limited, has been appointed to complete engineering, procurement and construction management (EPCM) and commissioning services for the delivery of the Kathleen Valley Lithium Project, Australia West, for Liontown Resources.
The project is located at the western end of the Norseman-Wiluna greenstone belt, approximately 60 km north of Leinster and 680 km northeast of Perth. It is considered a Tier 1 battery metals asset with excellent grade and scale in one of the world's leading mining districts.
After initially undertaking the Pre-Feasibility Study (PFS) update for the project, followed by Engineering Value Assessments, then Definitive Feasibility Study and Initial Engineering Design Services (FEED), Lycopodium now has the ability to manage the project throughout the EPCM delivery phase.
Kathleen Valley is one of the largest and richest hard rock lithium deposits in the world and, with an initial production capacity of 2.5 Mt/yr, is expected to provide approximately 500,000 t/y of concentrate. 6% lithium oxide. With first production scheduled for the June quarter of 2024, the deposit will also produce tantalum pentoxide.
Mining will primarily be underground, allowing direct access to higher-grade mineralization while minimizing waste and the project's environmental footprint, with mined ore processed through a full flotation circuit.
Lycopodium will provide engineering design, equipment and material procurement, as well as construction management, pre-operational testing and commissioning services for processing facilities and associated non-processing infrastructure at Kathleen Valley , with the contract valued at approximately A$35 million ($24 million).
Lycopodium Limited Managing Director Peter De Leo said, "Kathleen Valley is a globally significant lithium project that will supply vital battery minerals to the burgeoning electric vehicle and energy storage industries. As we move toward a renewable energy future, the awarding of this project further solidifies our position as a premier partner in delivering lithium projects, and we thank Liontown for the opportunity to partner. to them on this important project.
Liontown says Kathleen Valley's first production could occur in the June quarter of 2024.