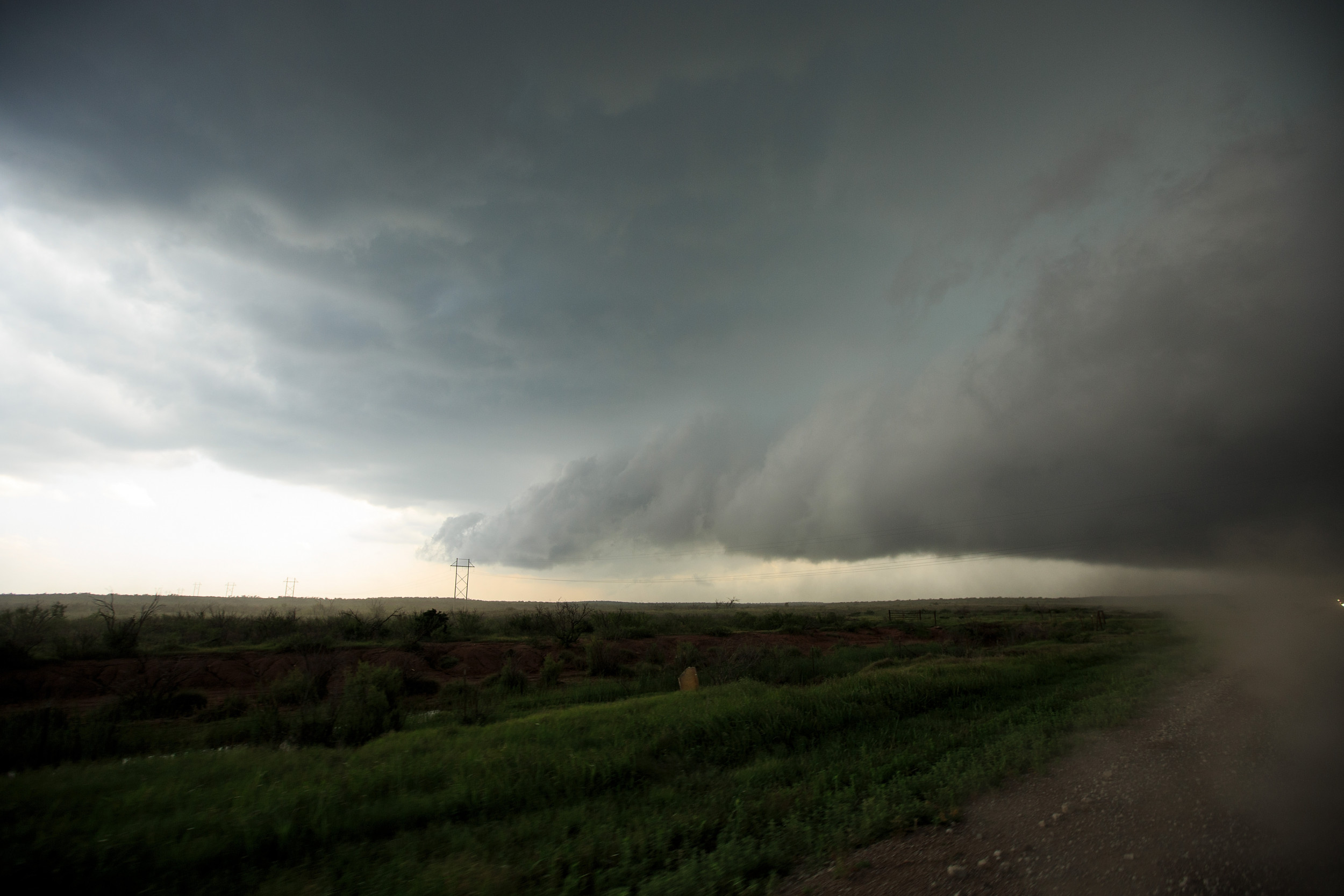 Lightning destroys a private toilet in an apartment building
Lightning destroyed a single toilet in an apartment building in Oklahoma during intense thunderstorms this week, local firefighters said.
Severe tornadoes and thunderstorms hit parts of Oklahoma and Texas on Wednesday, causing extensive damage in some areas. In Okmulgee, about 40 miles south of Tulsa, lightning appeared to strike the roof of a building, strike an exhaust fan, then spread to a particular toilet inside an apartment, according to the firefighters.
Photos circulating on social media show the toilet completely destroyed, with charred pieces strewn across the floor, under a black hole in the ceiling. Nothing else seemed to be damaged in the bathroom.
"You'll never see it again in your life. It's almost like an act of God. I mean it's just inexplicable," Okmulgee Fire Lt. Rocky Morrow told Fox Television Stations Group. .
When firefighters arrived, they had to put out a small fire in the insulation, fire chief Dewayne Hurt told the outlet. They also found a "slightly" burned rafter in the attic, where firefighters believe the lightning struck.
The apartment was vacant at the time, but new tenants were expected to move in the next morning, according to the outlet.
The incident is a reminder of the best safety practices during thunderstorms. About 20 people die of lightning strikes each year in the United States, according to the National Weather Service.
Lightning is able to pass through plumbing, which means people should stay away during thunderstorms, according to the Centers for Disease Control and Prevention. This means that people should avoid using the toilet, showering, washing hands or washing dishes when there is lightning outside.
Images of the powerful thunderstorms that hit the area with lightning and tornadoes spread on social media this week. One clip shows overturned cars and damaged homes, while another reveals a collapsed roof and a toppled tree amid lightning bolts.
In Lockett, Texas, a man told the Weather Channel that his family took refuge in a storm cellar shortly before a tornado destroyed his home. He said the lightning helped him see the tornado heading towards his house after it lost power. Three people in Lockett were injured during the storms, although no fatalities were reported, according to Weather Channel.
Last month in Iowa, a storm chaser captured the moment lightning struck his friend's Toyota Prius, calling it "a once-in-a-lifetime strike."
Newsweek contacted the Okmulgee Fire Department for comment.