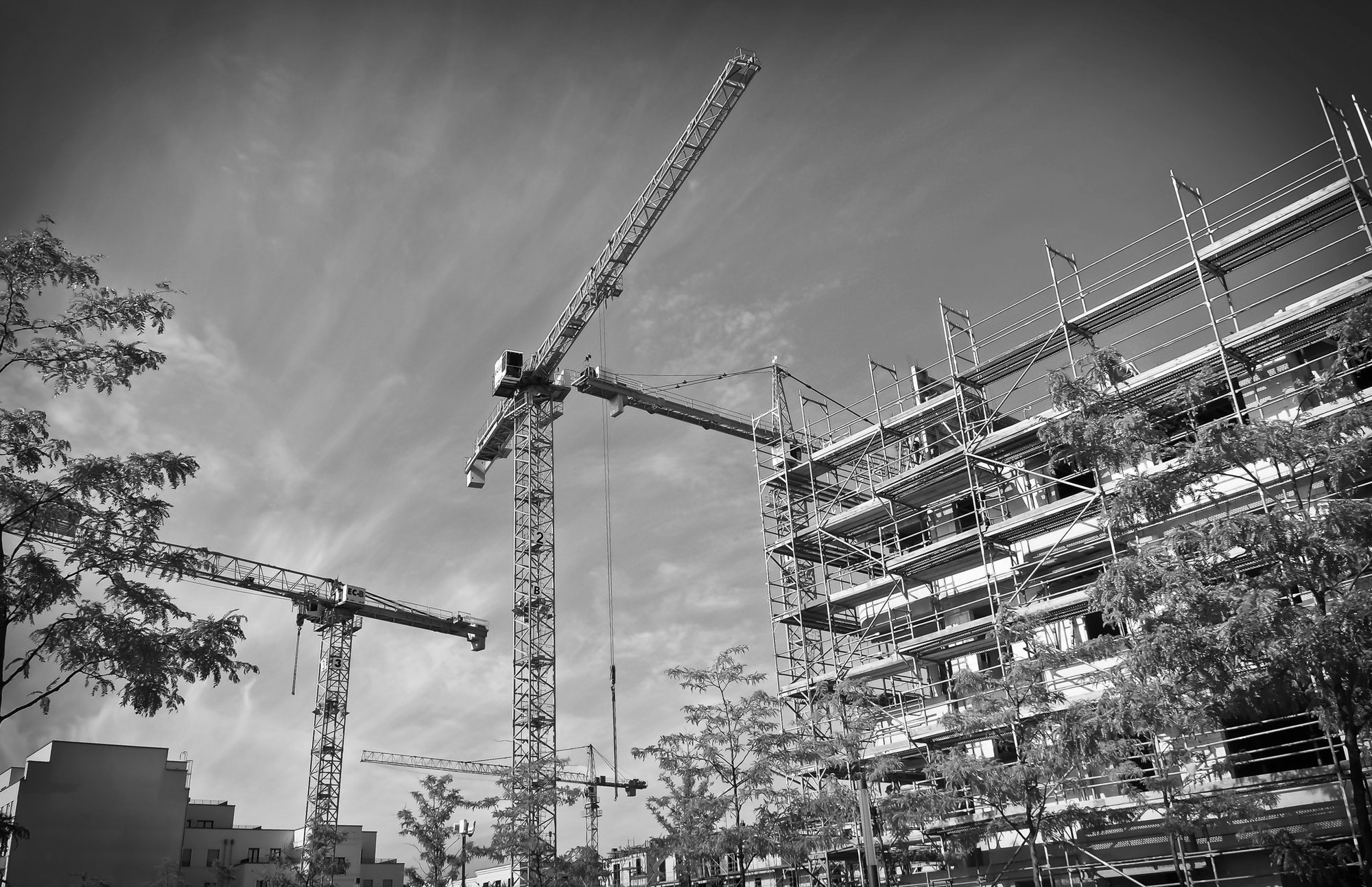 Homebuilding industry forecast to hit £93.6bn by 2025
The value of the UK residential construction industry could increase by nearly 20% by 2025, despite the fact that its current performance has yet to fully recover to pre-pandemic levels.
Today, some 44,166 companies operate in the UK homebuilding sector, generating a total income of £78.9bn, with each company contributing an estimated average income of £1.8m .
As it stands, current market performance remains down from pre-pandemic levels.
The number of businesses is down -7.1% while the total market value is down -11.0%, leading to a decline in average revenue per business of -4.3%.
However, the annual numbers suggest that while the homebuilding industry has yet to fully return to pre-pandemic health, it is certainly moving in the right direction.
While the total number of businesses is still around -6.0% lower than in 2021, the total market value and the resulting average revenue per business are both up 18.9% and 26, 5% respectively.
Not only are these signs promising for the sector as it is, but this growth is expected to continue over the next few years.
New market analysis by Open estimates that the number of industrial companies active in the residential construction industry could increase by 30% by 2025, reaching a total of 57,401.
This increase is also expected to bring the total market value to £93.6 billion, an increase of 18.7%.
The only downside to this expansion of the sector being that with more businesses operating there, the average revenue per business is expected to drop by -8.7%.
Lee Martin, UK Head of Unlatch, says:
"Like many sectors of the real estate market, the residential construction industry has certainly faced a number of challenges due to the pandemic.
Although we have yet to see a full return to form, there are very positive signs of growth on a year-over-year basis, with the pandemic market boom helping to drive revenue growth.
This growth is expected to continue through 2025 and we anticipate that the biggest worry many players in the industry will face will be an increased level of competition, rather than a reduction in their profit margins.
It is those who continue to innovate and advance the way we deliver residential properties to market who are likely to come out on top, not only in the construction process, but also in streamlining the process. sale, which benefits both the builder and the buyer.
The table shows the estimated size and value of the UK residential construction industry from 2012 to 2022, and the projected growth to 2025
Year
Estimated number of companies
Estimated market size £ (measured by turnover)
Estimated average revenue per business
2012
26,803
£48,573,700,000
£1,812,249
2013
27,695
£51,811,800,000
£1,870,800
2014
28,982
£51,135,600,000
£1,764,392
2015
31,631
£59,163,400,000
£1,870,425
2016
37,185
£68,013,700,000
£1,829,063
2017
41,897
£70,279,600,000
£1,677,438
2018
44,796
£77,163,200,000
£1,722,547
2019
47,531
£88,669,800,000
£1,865,515
2020
47,441
£84,130,800,000
£1,773,377
2021
47,001
£66,340,100,000
£1,411,461
2022
44,166
£78,872,700,000
£1,785,824
Forecast – 2023
52,693
£86,762,695,324
£1,646,555
Forecast – 2024
55,047
£90,189,484,788
£1,638,397
Forecast – 2025
57,401
£93,616,274,251
£1,630,908
Change over 1 year (2021 vs 2022)
-6.0%
18.9%
26.5%
Pandemic change (2019 vs 2022)
-7.1%
-11.0%
-4.3%
Evolution of forecasts (2022 vs 2025)
30.0%
18.7%
-8.7%
Data on the number of active companies from IBISWorld
Global residential construction market size data from IBISWorld