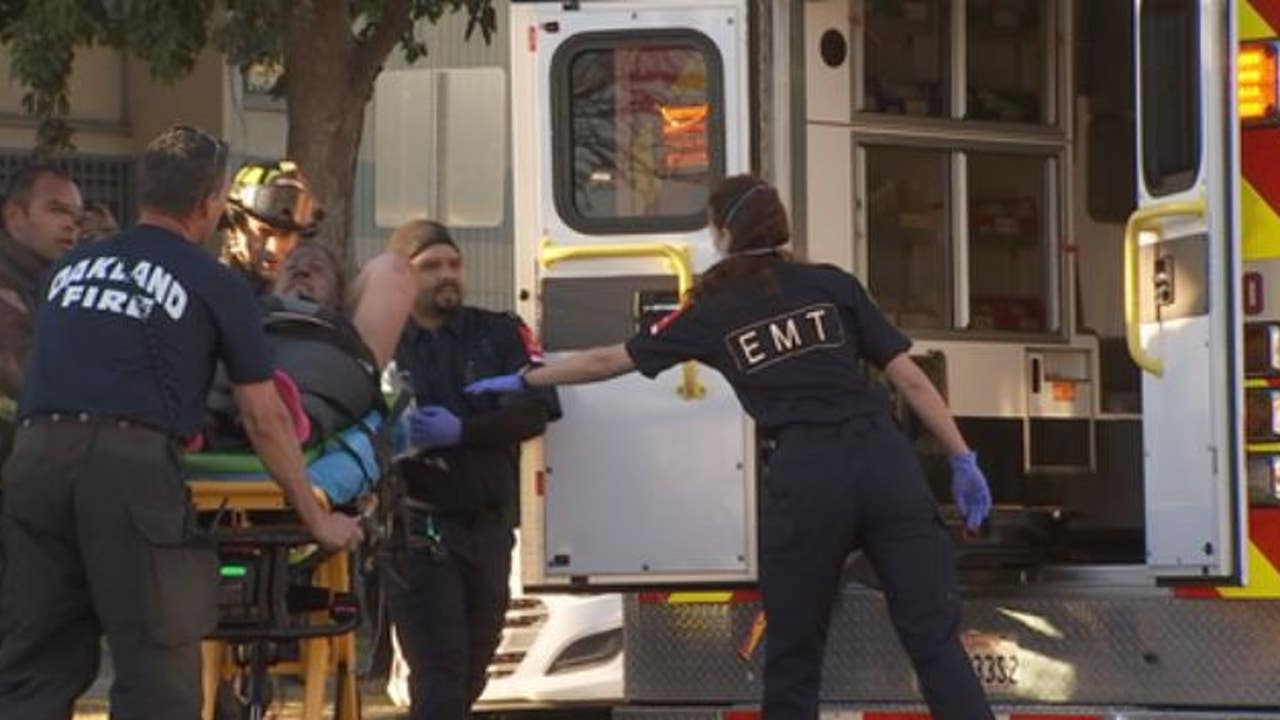 Firefighters injured in Oakland skyscraper blaze
OAKLAND, CA. – The Oakland Fire Department fought a blaze that was quickly extinguished in a residential high-rise in Oakland on Tuesday afternoon. At least three firefighters suffered non-life-threatening injuries.
Crews responded to a residential building structure fire located in the residential tower of the Oakland Housing Authority Building at 7th and Market streets. Officials said the fire started at 4:13 p.m. In an update, officials said the fire set off two alarms and was extinguished shortly before 5 p.m.
Crews had to go into attack mode on the 6th and 7th floors, officials said.
A KTVU cameraman at the scene said he saw an injured firefighter being loaded into an ambulance. He also saw people being rescued by tower firefighters from ladders. The fire department said in addition to the three firefighters, two civilian patients needed to be treated. They were all taken to hospital. The fire chief said he thought everything would be fine.
"The majority of the damage was smoke related, not necessarily fire related," Oakland Fire Chief Reginald Freeman said. He confirmed that the fire started on the 6th floor but could not confirm that it had spread to the 7th floor.
A couple told KTVU that they jumped from the balcony on the 6th floor to the 5th floor.
"We couldn't stay up there because it started to flare up more so we had to jump up one floor and then we had to wait for people to arrive and then it started to do the same [expletive] again and we had to do it again, we had to jump on that ladder and just go down. It was just scary. I'm glad we made it," said Artijanae Doss of Oakland.
"He pulled the ladder for us," said Jeff Belton of Oakland. He described the help he received from firefighters. "I hope everyone is well though."
You should avoid the area between 7th and 10th on Market Street.
The cause of the fire is not yet known. It is not clear if anyone has been moved.
Besides Oakland, the Berkeley and Piedmont Fire Departments also responded.
We will keep an eye on this fire and report more details as they develop.
KTVU's Amanda Quintana contributed to this story.