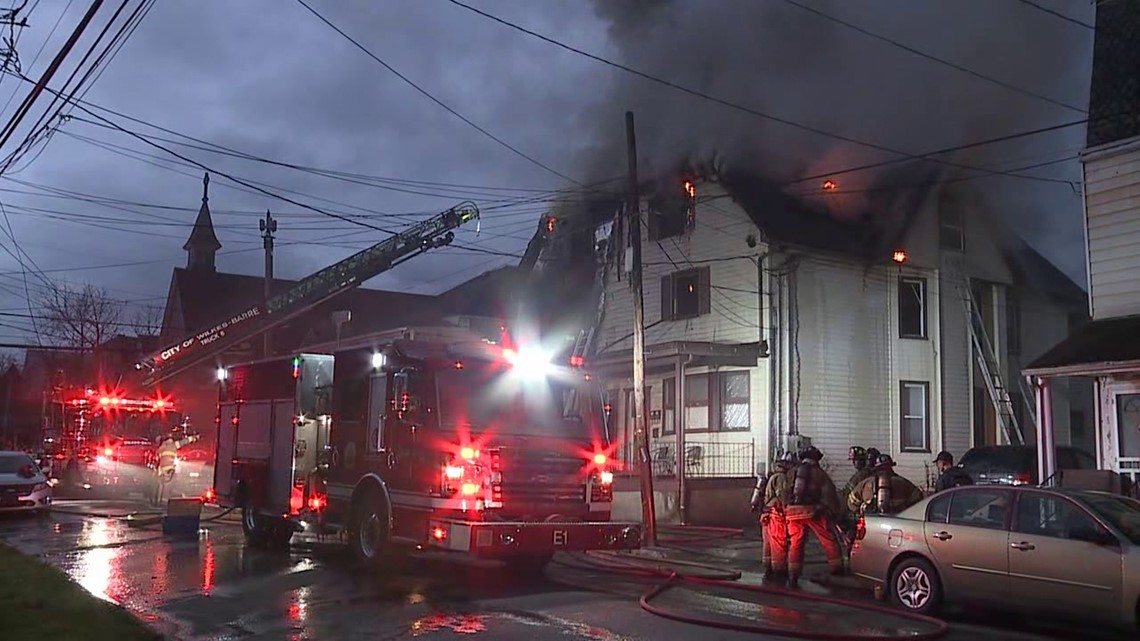 Fire damages apartment in Wilkes-Barre
The flames tore through a building in Wilkes-Barre around 6:30 p.m. Sunday evening.
WILKES-BARRE, Pa. — Firefighters were called to the building along the 300 block of North Washington Street around 6:30 p.m. in the city.
Officials told Newswatch 16 that four apartments were damaged and eight people, including three children, were living there. Everyone made it out safe and sound, including a dog.
Crews worked for hours to battle the fire within the walls of the building.
"Structurally, there's an awful lot of fire damage inside. The firefighters work really, really hard between the third floor and the attic to knock down the ceilings to get to the fire. It's just extremely laborious. They work hard they've worked hard for over an hour and a half in this fire so far," Wilkes-Barre Fire Department Chief Jay Delaney said.
"Went out with about 14 laps to go in the Nascar race, saw some smoke coming from the side aisle here. I went to get my dad to tell him to call the fire department, there's a fire. And two minutes later the flames were blowing 30 to 40 feet ahead," said neighbor John Benson.
"We left for about two minutes, my daughter and two sons were in the house and my daughter called me in a panic saying she heard a fire detector go off and she didn't know what to do. I told her to go out with her two brothers. If she could see where the fire alarm was coming from or find an adult, and one of my neighbors came in and said my room was in fire," said fire victim Jasmine Fryar.
The fire is now extinguished and the Red Cross comes to the aid of the victims.
The cause is being investigated by Wilkes-Barre Fire Department.
Do you see the news? Text our Newstip Hotline.