DPS Group innovates on an installation of cGMP lentiviral vectors for Genezen
Design and build | Medicines
Cell and Gene Therapy CDMO partnered with DPS to construct the 75,000 square foot facility for closed and continuous processes optimized in viral vector production
Genezen Laboratories, a cell and gene therapy (CDMO) contract development and manufacturing organization focused on early-phase process development, vector production and analytical testing services, paved the way for a new blueprint phased for a GMP-compliant lentiviral vector production of a 75,000 square foot facility.
The first phase will see the construction of a 25,000 square foot site that will include an extension of the process development laboratory, expected to be completed in the fall of 2021.
The laboratory will facilitate Genezen's delivery of its closed and continuous processes optimized for the production of viral vectors. The remaining construction phases of the facility will be completed in early 2022.
The investment builds on Genezen's expertise in the production of lentiviral and retroviral vectors and the early phase development of cell therapy products, so the company can help its current and future customers launch and continue to provide early phase clinical trials.
Bill Vincent, CEO of Genezen, said: "By leveraging recognized expertise in lentiviral and retroviral vector platforms, and leveraging the CDMO experience of our investor Ampersand, we are investing heavily to respond to this need now and in the future. "
Vincent added, "Our new facility will support customers with the latest technology as they develop and deliver life-changing therapies for patients. "
Partnership with DPS
Genezen has partnered with DPS Group, a global engineering, procurement, construction management and validation company, to build the state-of-the-art facility for the aseptic manufacturing of lentivirus vectors. The facility will include several cGMP production suites, including capabilities for host cell expansion, host cell storage and viral vector production via transient transfection and producer cell lines.
The carrier product will be aseptically filled into sterile bags and provide the ideal presentation for use in cell therapy.
Genezen will also provide a comprehensive suite of complementary process development capabilities to support cGMP and commercial readiness, upstream and downstream process improvements, production of research and preclinical-grade vectors, as well as development and validation of analytical testing from the site.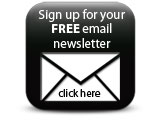 Analytical testing services, including Recombinant Competent Lentivirus (RCL) testing, vector stability testing, and safety and sterility testing, will also be available.