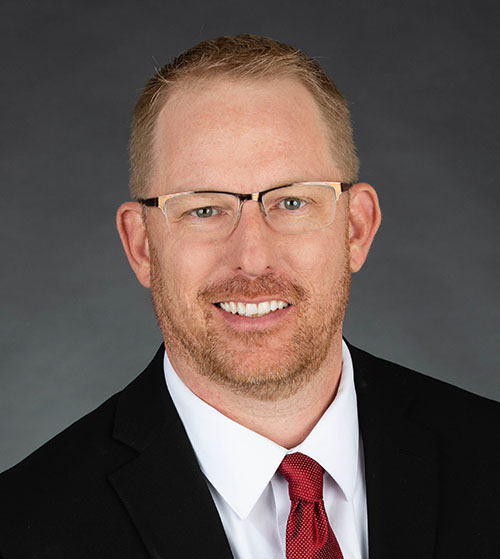 Clinics can help appoint Allen Gast to nonprofit's board
Clinics Can Help recently announced the addition of Allen Gast of Gast Construction Group to its Board of Directors. As Florida's leading provider of medical equipment and supplies for children and adults, CCH knows that Gast's experience will bring added passion and insight to his vital work.
Gast's passion for business and construction started in high school and never stopped. He graduated from the prestigious ME Rinker Sr. School of Building Construction at the University of Florida, then quickly rose through the construction ranks at a major design-build firm in Orlando.
As a licensed general contractor in 2005, he was recruited by a major national construction company in West Palm Beach to build larger projects. After years of working on commercial projects in the educational, municipal and religious sectors, Gast began working with a respected local builder on high-end residential work until 2011 when he founded Gast Construction Group.
It was his work building Clinics Can Help's first self-contained office and warehouse space that introduced him to the vital work the nonprofit was doing to help those in need achieve mobility, independence and dignity to thrive in life. Seeing the work come to life before his eyes made him realize his desire to do what he could to help.
"With nothing more than a relentless work ethic and can-do attitude, our company has grown into an elite construction management company with our staff of like-minded professionals who share our ethics and morals. Our history n 'is reminiscent of Clinics Can Help's local beginnings," Gast said. "I'm excited to bring what I can to the table to help grow the organization's reach and help expand its mission of help children, adults and families."
Clinics Can Help, celebrating its 10th anniversary of serving clients full time, has been a lifeline for thousands of children and adults. The organization engages in an organized recycling model to create greater access to medical equipment so that local children and adults can recover faster, be protected from injury, and have mobility, independence and dignity for a quality standard of living. The organization serves thousands of people every year.
Gast's accomplishments include 2021 AIA Palm Beach Builder of the Year; 2017 Build Florida Award for projects at the Palm Beach Zoo & Conservation Society; and the 2018, 2019, and 2020 Gator 100 Awards given to the fastest growing University of Florida alumni-led organizations in the world. He enjoys spending time with his family, golfing, fishing and watching Gator sports.
For more information about CCH, visit www.clinicscanhelp.org or call (561) 640-2995.