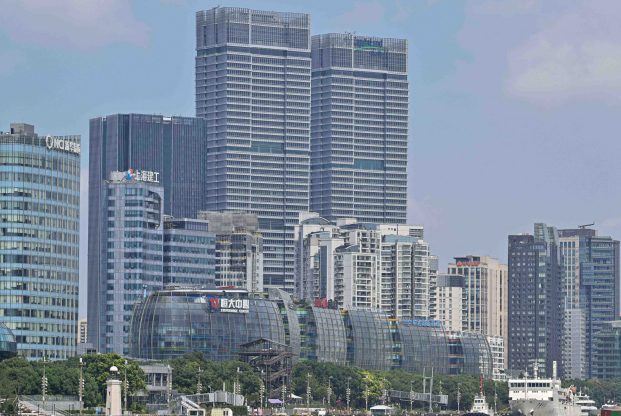 China will soon launch the first residential real estate REITs
Applications have been filed with two mainland stock exchanges for China's first public real estate investment trusts (REITs) based on residential properties.
The move appears to have been spurred by finance officials keen to inject new capital to revive the property sector, which has been hit hard by Covid lockdowns and government efforts to reduce massive debt racked up by major developers such as China Evergrande.
The Shanghai and Shenzhen stock exchanges have each accepted an application for residential REITs backed by rental income from affordable housing, according to the exchange documents.
The launches will broaden the scope of investments by Chinese REITs, which were based on infrastructure projects such as toll roads, logistics centers and sewage treatment plants.
SEE ALSO: As China Gains Ground, Regulators Consider Expansion – Caixin
But Beijing stock exchange officials have no plans yet to allow REITs to channel money into commercial properties such as office towers and shopping malls, which are common assets of REITs in the world.
REITs are a collective investment scheme that sells shares in a trust that owns a set of properties or infrastructure assets.
They can help China expand its sources of financing for rental housing projects and help solve the problem of housing affordability, China's securities regulator and its state planner said in a statement on Friday. communicated.
"It will also help prevent and reduce major risks and maintain a stable and healthy development of the real estate market," the regulators said, issuing rules for the issuance of rental apartment REITs.
China this week released guidelines to expand infrastructure investment by releasing capital tied up in existing projects, and identified REITs as one of the tools.
Asset manager CICC Fund has submitted an application for residential REITs on the Shanghai Stock Exchange, while Hotland Innovation Asset Management Co has applied to launch a similar product through the Shenzhen Stock Exchange.
• Reuters with additional editing by Jim Pollard
ALSO on AF: