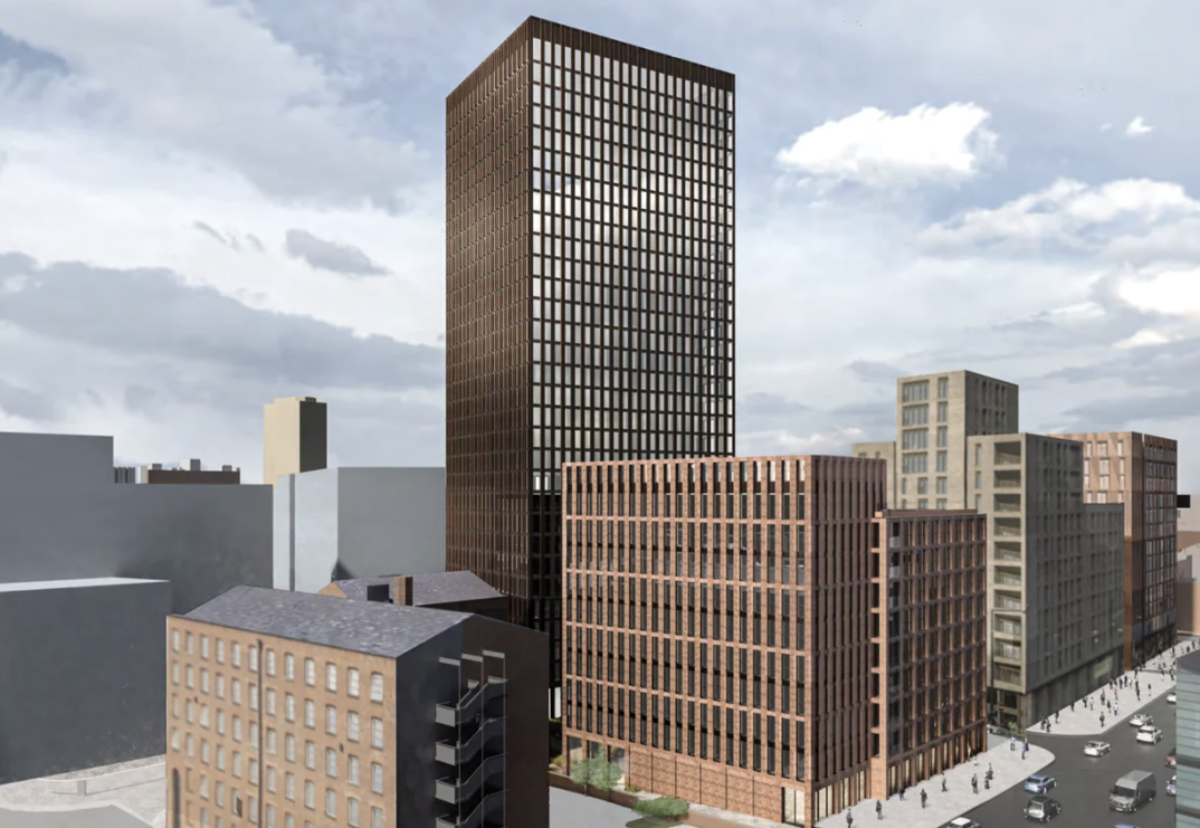 Approval of Affinity Living's Great Ancoats Street residential development project, Manchester
Affinity Living's Great Ancoats Street residential development project has received approval from the City Council's Planning Committee. Affinity Life, the plaintiff, lowered the height of the building from 34 to 33 stories after the committee rejected it by a five-to-four vote last month. The vote took place despite recommendations for approval from planning officers on the grounds that it was one story too high.
In Port Street, Piccadilly area, the revised plan will now offer 481 homes in addition to retail space, up from 485 in the original plan. After being rejected twice before by board members, it was finally approved on the third attempt. Due to the size, scope, and impact on nearby conservation areas, it failed the first time around.
The site can now support a building with parts 33, 11, 9 and 7 floors. After two rounds of notifications, 211 letters of opposition had been submitted, compared to 34 letters of support.
The claimant then revised the plan and lowered the height to 33 storeys to fully comply with the Piccadilly Basin SRF, according to notes in today's planning documents. Officers are unable to offer any potential defense in light of this.
Also read: Construction begins on Palladium East Berry Street residential community in Texas
Concerns over Affinity Living's Great Ancoats Street residential development project
Residents' representative Zoe Mills raised objections in front of the committee, imploring council members to "be brave, we appreciate your support." Please keep our neighborhood and residents safe. In response, the plaintiff's representative informed the committee that he had reduced the height of the tower, "at considerable cost", after listening to and responding positively to the committee's concerns last month.
Dave Roscoe, a planning officer, informed the committee that there were no new concerns regarding the application that had not already been raised or discussed. The size of the development, according to Cllr. Jon-Connor Lyons, would compromise the social and economic identity of the North Quarter.
Additionally, Cllr. John Leech said he would oppose the application because the development did not include enough affordable housing. But the candidacy was approved with seven votes, three against and one abstention.
The CEO of Select property groupAdam Price, owner of Affinity Living, said: "Select Property has built an outstanding reputation for offering some of the best housing to be built in the city, including Embankment West, home to Laurence Place and Exchange Point.