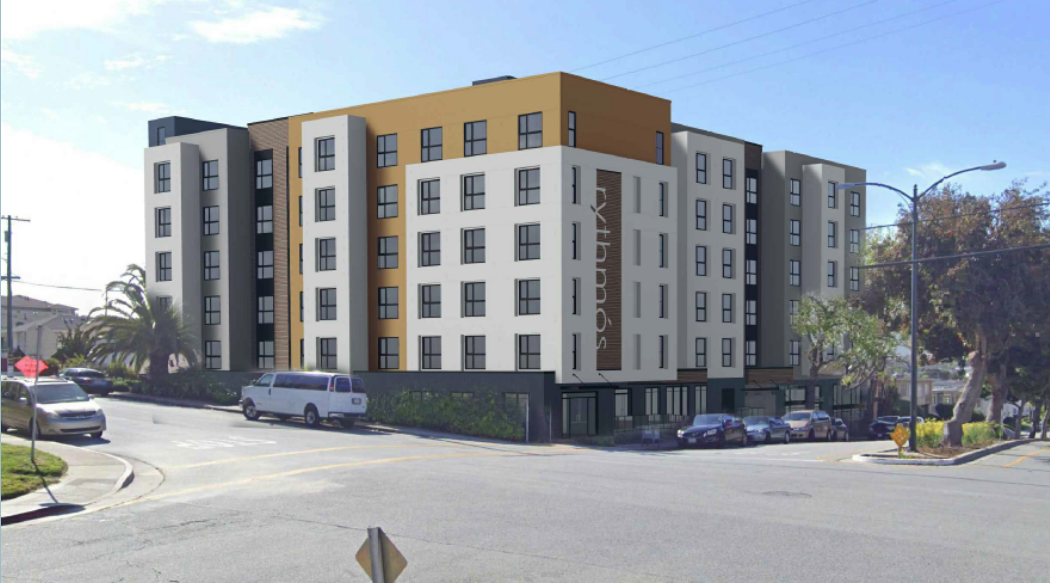 6-storey, 99-unit building proposed in Millbrae | Local News
A new six-story, 99-unit apartment building with 50% affordable housing has been proposed in Millbrae at 1301 Broadway.
Plans for the 114,010 square foot building include 34 studios, 10 one-bedroom units, 26 two-bedroom units, and 29 three-bedroom units. The plans show 24 parking spaces.
The draft, submitted for developer review on Sept. 7, seeks streamlined approval under state law that requires cities to approve such projects if they meet requirements, including containing at least the half of units below market rate and are close to public transportation. . By law, on-site parking is not required.
The new building will replace a single-storey dentist's office. The predominantly residential environment currently presents a mix of apartment buildings and single-family homes.
Units below the market rate will be affordable for those earning 80% or less of the region's median income. The median household income for Millbrae in 2019 was $ 128,494, according to census figures.
State law, Senate Bill 35, was passed in 2017. Normally, development applications go through a city review process, in which changes can be requested or the project can to be totally rejected. SB 35, which only applies to cities with enough new housing to meet state goals, may require the city to give the green light to the new building.
Millbrae authorized 349 of the 663 units needed to meet state goals between 2015 and 2023, according to the California Department of Housing and Community Development.
The project further seeks to take advantage of a state "density bonus" law that allows developers to build structures taller than those normally allowed if affordable units are included. The building is expected to be one storey higher than the city's normal five storey ceiling.
Mayor Ann Schneider expressed concern about surrounding parking, noting elementary schools and a nearby park and the risks to children associated with increased traffic and cars parked on the street blocking visibility of sidewalks.
"The reality is that these housing laws do not reflect the local situation," Schneider said. "Our residents want to build homes, but they don't want cars permanently blocking sidewalks."
A project with similar density and parking also seeking approval under both laws was recently submitted by the same developer, AMG & Associates, in San Bruno at 740 El Camino Real.
The Millbrae Planning Commission will hold a public oversight meeting on November 15 to discuss the eligibility of the project for SB 35.