5 ways to create a more sustainable construction site
Construction
Safety and health practitioner
Construction has a bad reputation when it comes to the environment. People automatically assume that anything man-made is bad for the planet – and that doesn't get much more "man-made" than a construction site!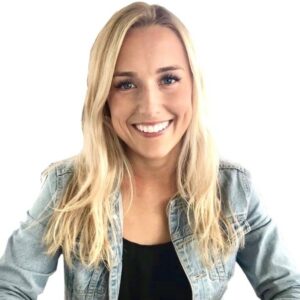 It doesn't have to be like that, however. There are many ways to protect the planet while you are building. Plus, you don't have to compromise on ease or quality. Sustainable construction is the future.
Among the many challenges associated with sustainable building practices, Sophie Bishop here discusses five ways to ensure that your next construction site is as sustainable as possible.
Use sustainable materials
You would be amazed at the ecological footprint that even the simplest building materials leave. Concrete, for example, is an essential part of construction – but its production releases a lot of greenhouse gases into the atmosphere – with reports showing that concrete is responsible for 4 to 8% of global CO2.
What are the alternatives ? Well you would be surprised. Sustainable building materials are everywhere, and they are very effective. For example, using straw bales instead of concrete / rebar has been proven to be sustainable and environmentally friendly because when the time comes, straw bales are 100% biodegradable, just as effective as concrete and much cheaper too.
Consider swapping less durable materials for things like bamboo, dirt, recycled plastics, mycelium, FSC certified wood, and more.
Dispose of waste responsibly
The waste-free site is a pipe dream. We all know that in order to build something you have to tear down a lot. However, what you do with all of that ripped material makes a difference.
Rather than sending everything to the landfill, reuse or recycle what you can in your construction business. You would be amazed at what can be recycled and the benefits of doing so – masonry, metal, plastics, plywood, glass, wood, etc. can all be recycled or used in other construction projects.
Recycling and reuse can, when done correctly, save you a lot of money on materials and waste disposal. It also improves your position in the industry and helps attract new potential customers. Government and consumer attention is increasingly focused on environmental benchmarks – and businesses across the country are taking note. The future belongs to companies that make efforts in environmental matters.
Recycling companies have noticed a big difference in business attitudes towards waste disposal and recycling at all levels. Recently, there has been a more in-depth examination of the search for "greener" alternatives, with an emphasis on the social responsibilities of companies. This has led to a strong uptake of things like recycling services and a move towards more local waste disposal. In the long run, this saves businesses a lot of money and the planet.
Transport efficiently
The carbon footprint of construction transportation is adding up quickly. Keep an eye on your fleet and try to manage your transportation system as efficiently as possible. For example, determine the most carbon-efficient routes to take from point A to point B. Don't make two trips when only one will. Keep your fleet well maintained and consider switching to environmentally friendly fuels.
Managing your transport fleet effectively can save you money and make your operations more efficient overall. Reducing the environmental impact is a plus!
Take measures to avoid runoff
We all know that poorly managed construction sites have the potential to release all kinds of harmful chemicals into the environment. It is essential that you take steps to protect the local water and soil while you are building. Take note of things like nearby streams, natural terrain flow, and anything else that might help protect the environment from leaks and runoff.
Use things like erosion control fencing to keep the soil from washing away, and make sure contaminants are kept out of waterways.
Go digital
UK construction companies that have embraced technological innovations are expected to be at the forefront of the industry by 2021. Things like paper specifications and blueprints may not seem like a big deal, but the impact does. added. Embracing the digital age will help your organization save a huge amount of paper (and therefore trees). It will also reduce waste and should eliminate the problem of people losing essential documents.
Good construction management software can help you in other ways as well. This helps keep everyone on the same page and can make your operation much more efficient overall.
Grow your business and protect the planet
There are obvious ethical reasons for investing in sustainable building practices. But it is also a great commercial sense. Sustainable materials are often cheaper than non-sustainable alternatives. Going digital is making sharing and using things like blueprints and specifications much more efficient. Good fleet management reduces both your carbon footprint and your fuel costs. And recycling can bring unexpected benefits, like reduced waste disposal costs and material savings.
Plus, sustainable businesses have the edge over their less sustainable competitors in this environmentally conscious world. Sustainability is a big selling point. Follow these tips to help protect the planet and grow your business. You will not regret it !
While it is clear that COVID-19 has not only been a societal threat but also a risk management issue, employers must once again consider how businesses will reopen safely in accordance with government guidelines on safe working. security during the coronavirus to make sure they are COVID- secure. To help you navigate the confusing and rapidly changing regulations, guidelines and legislation, get your free copy of the April 2021 Law Update.
Advancement of fire, construction and environmental bills;
Latest COVID-19 measures and legislation;
Fire safety – response to the consultation;
ISO45003;
Environment and energy;
Latest health and safety fines and lawsuits;
And much more…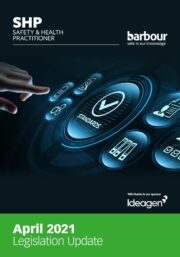 Related topics