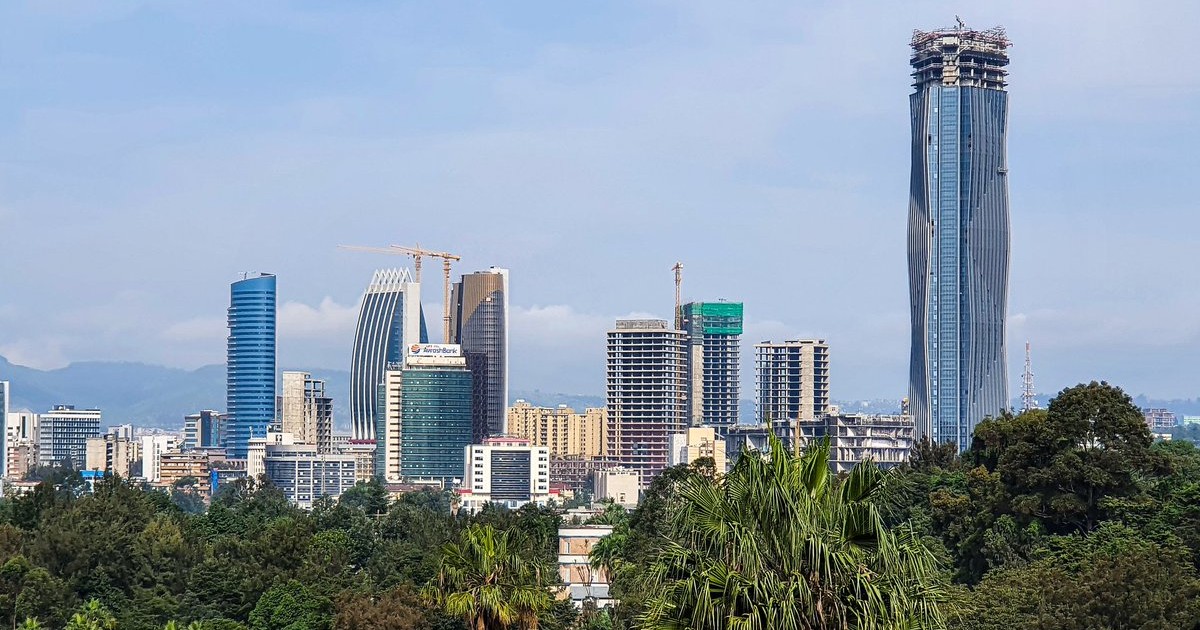 5 amazing facts about the tallest building in East Africa owned by the Commercial Bank of Ethiopia
The tower cost around $303.5 million and was built by Chinese construction giant China State Construction Engineering Corporation. In 2021, total trade between China and Africa topped $23.8 billion, up 35.3 percent year on year, as the two countries continue to strengthen bilateral cooperation in 2022.
The new headquarters of the Commercial Bank of Ethiopia is 198 meters high with 52 floors, two 5-storey podiums and underground parking lots 20 meters deep. The building design includes 46 floors above ground, a mezzanine, a ground floor and 4 basement levels. It also has eight conference rooms, an emergency disaster waiting room, two restaurants on the top two floors, and an observation tower.
The new building, considered the tallest building in East Africa, is not the only skyscraper built by the CSCEC. The "tallest building" in Africa with a height of 385.8 meters, the tower of the central business district of the new Egyptian administrative capital, was also built by China.
The construction of the CBR skyscraper has provided more than 3,000 local jobs and has become a bond of friendship between Ethiopia and China.
Prime Minister Abiy Ahmed inaugurated the new state-of-the-art skyscraper headquarters of the Commercial Bank of Ethiopia (CBE) on February 13. The inauguration event coincided with the 80th anniversary of the CBE and brought together senior Ethiopian government officials, Chinese diplomats in Ethiopia, and representatives of the CBE and CSCEC.